Description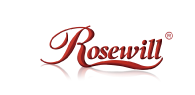 The Rosewill Stealth gaming case gives you more. The top panel offers a docking connector for your internal HDD, as well as two fan speed controllers for fan speed adjustment. You'll have the freedom to use an airflow cooling solution, liquid cooling solution, or hybrid cooling solution. HDD installation will be as easy as pie. Just slide the HDD trays to install your 3.5"/2.5" HDDs/SDDs; no adapter is required.
The internal HDD will not be limited to being installed on the HDD tray. The Rosewill Stealth gaming case has a docking connector on the top for your internal HDD. Thanks to the ramped slot, your internal HDD will securely stay on the top of your case. Use your internal HDD as an external HDD without the need to purchase an extra HDD enclosure!
In addition to the two USB 3.0 (requires motherboard equipped with on-board USB 3.0 socket), one USB 2.0, and audio in/out ports on the top of the case, two fan speed controllers are provided. Tune the two toggles to find the perfect balance between cooling performance and noise level. No more distracting noises!
The Rosewill Stealth supports up to five fans: two front 120mm fans, one 120mm top fan, and one 120mm rear fan are preinstalled, and one 120mm top fan is optional. All fan slots have mesh covers to facilitate air for optimized heat dissipation. The top, front, and bottom dust filters play a big role in preventing dust entering into your case. The mesh covers are easy to remove for easy maintenance.
The two front fan slots can be used to install one 240mm liquid cooling system, as do the two top fan slots. You will have numerous options to set up your own cooling configurations.
Just slide the HDD trays to install HDDs. The HDD trays support 3.5" or 2.5" HDDs/SSDs.
Specifications
Model Name
Stealth
Type
Mid Tower
Color
Black
Case Material
Steel/ Plastic
Motherboard Compatibility
Mini-ITX, Micro ATX, ATX
Side Panel Window
Yes
Dimensions (W x H x D)
8.26" x 19.68" x 19.68"
Weight
15.45 lb
Expansion
External 5.25" Drive Bays
3 (2)
External 3.5" Drive Bays
0 (1)
Internal 3.5" Drive Bays
8 (0)
Internal 2.5" Drive Bays
0 (8)
Expansion Slots
8
Front Panel Ports
Front Ports
USB 2.0 x 1
USB 3.0 x 2
Audio In/ Out
HDD Dock
Cooling System
120 mm Fans
2 x Front (pre-installed)
1 x Rear (pre-installed)
2 x Top (1 x pre-installed)
Liquid-cooling Support
240 mm Liquid-cooling Radiator in Front
240 mm Liquid-cooling Radiator on Top