Bring Your Entertainment Closer to Life
Fill the entire room with crystal clear audio and booming bass from one powerful subwoofer.
Turn It Up
Bluetooth Connectivity
Place the satellite speakers anywhere in the room to play your devices and listen to tunes through convenient Bluetooth connection without messy wires.
Wireless and Wired Play
Wirelessly connect via Bluetooth or plug and play with 3.5mm AUX and RCA input to smart phones, tablets, computers, laptops, gaming system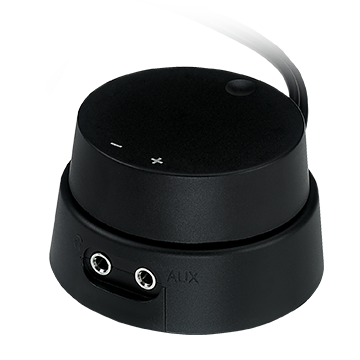 Handy Control Pod
Equipped with a wired control pod for convenient volume adjustment of connected devices without the need to reach behind subwoofer enclosure.