Camera
Features
900TVL VS 600TVL or Below
With high resolution of 700TVL cameras, users are able to get a perfect and clear view of your business or home property. Compared with other 600TVL or below, 700TVL cameras produce better image and video for users. With greater viewing area and playback function, it?? the better solution to protect your business and home.
Night Vision

The security cameras also come equipped with 24 infrared LEDs that provide over 65 feet (20m) of night vision in the dark. Better night vision comes with the ability to see what really happens at your home or business. Whether day or night, infrared LEDs are crucial for video surveillance.
Auto IR Cut Filters
Auto IR cut filters are great for blocking unusual image effects caused by infrared lights during the day. They auto switch in dark environments to provide clear night vision images and video to prevent over exposure.
Weatherproof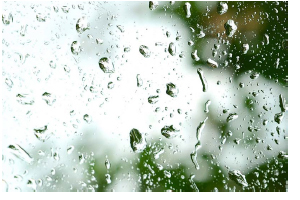 Each camera is equipped with sturdy aluminum housing and hood, making the camera weather resistant. Adjustable wall mounts allow installation at any angle, giving you the best view of the areas you want to observe. These cameras are well-equipped to handle indoor or outdoor conditions.
DVR Features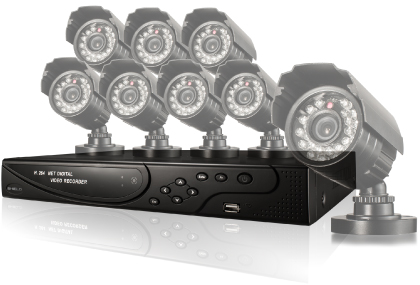 960H vs D1 vs CIF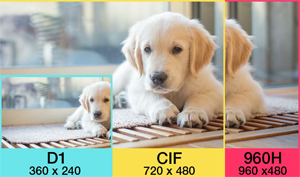 See every detail with better quality images and video to help protect your business or home with complete SHIELD DVR systems. The 960H DVR with 900TVL cameras can best facilitate the effectiveness of the system, allowing you to watch high resolution video playback and recording.
MD Recording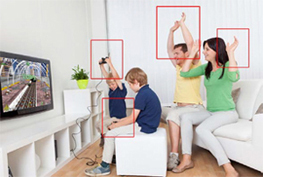 Motion-detected recording is another advantage, saving storage capacity and avoiding unnecessary recording. After set up, the DVR will only record when motion is detected by the cameras. DVRs have more capacity to record – and record what really matters.
Easy Connection
Set up your surveillance system easily with our Quick Start Guide and User Manual. The intuitive interface helps you easily setup the system. You'll feel safe and secure, knowing that footage will be readily available for you to view, record, and playback anytime, anywhere.
Email Alarm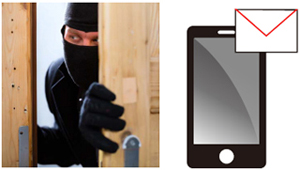 After complete DVR system setup, you can view videos via your mobile devices, like smart phones and tablets. Furthermore, the security system is able to send alerts to you when motion is detected or some other unusual event, like video loss, occurs.
Remote Viewing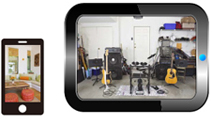 Download the free App (IMSeye) to view your live camera video anytime, anywhere. The App interface is user-friendly and functions have been designed to help you feel secure wherever you – to protect what you care about most.
Multiple Viewing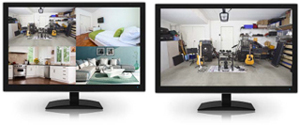 View all cameras at once on a split-screen, or view one camera at a time on full screen with the option to cycle through each of the cameras at a customizable speed.

Front Panel

Rear Panel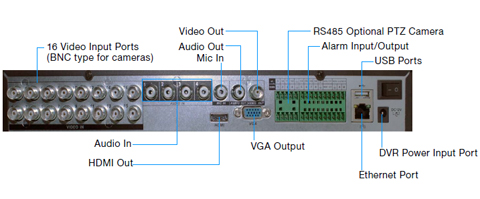 Camera