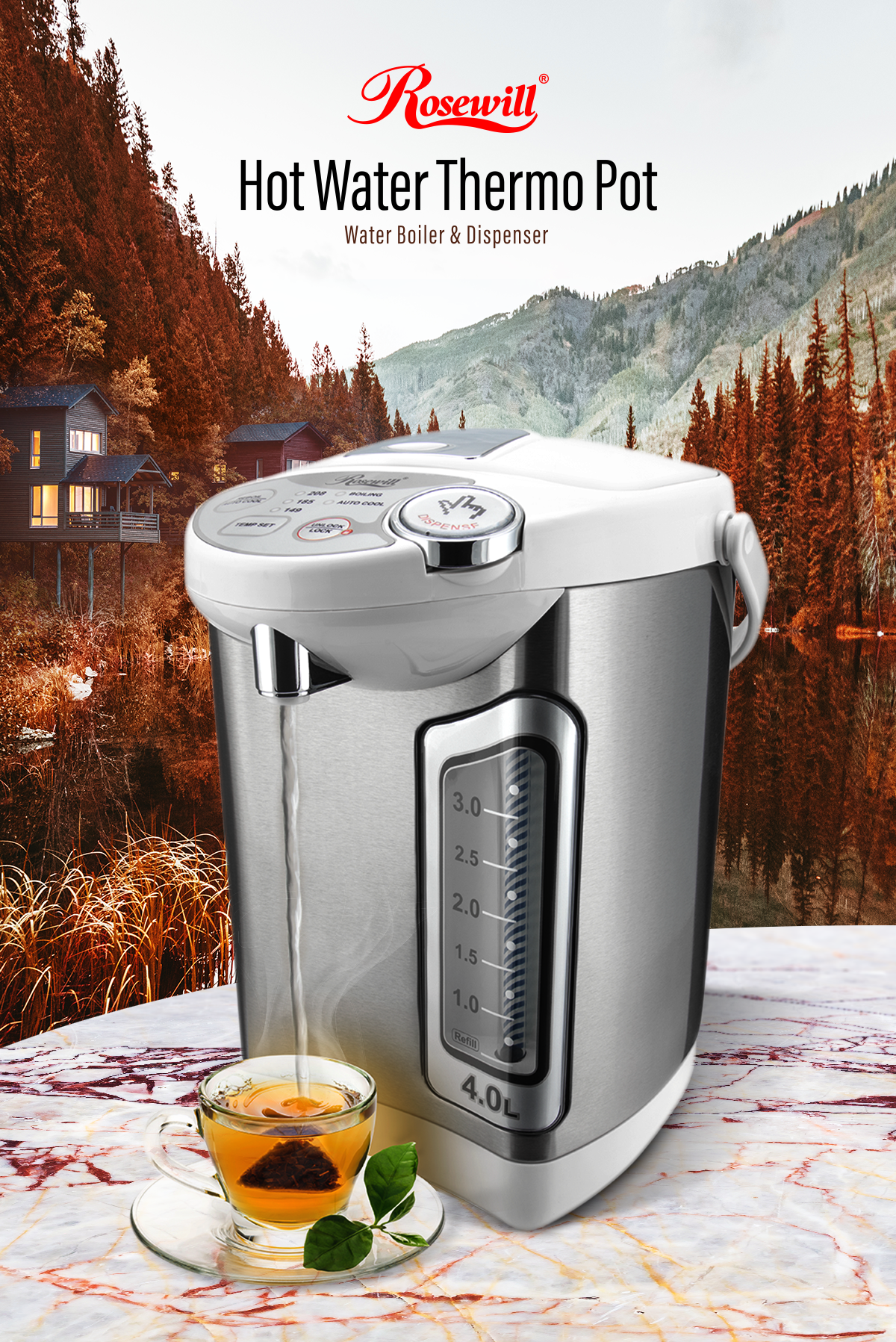 Convenient Features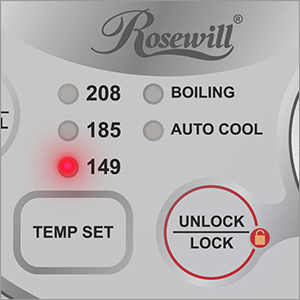 3 Heating Modes
Choose between three temperature settings plus a keep warm option to easily dispense water for instant noodles, food, tea, coffee, milk powder and more.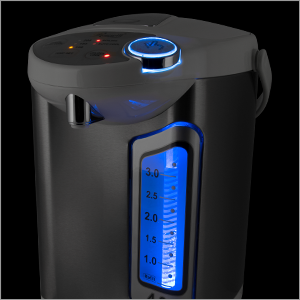 Night Light
Designed with a glowing blue dispenser button and water gauge for you to visibly grab water when lighting is limited on those early mornings or late nights.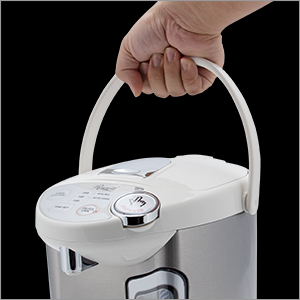 Sturdy Handle
Easily relocate the hot water dispenser from one room to another with the safe and durable handle.

Dual Dispense
Fill up small volume cups, glasses and bottles with the one-handed cup trigger dispenser or large volume jars,
bowls and pots with the button press, dispensing up to 4 liters of hot water.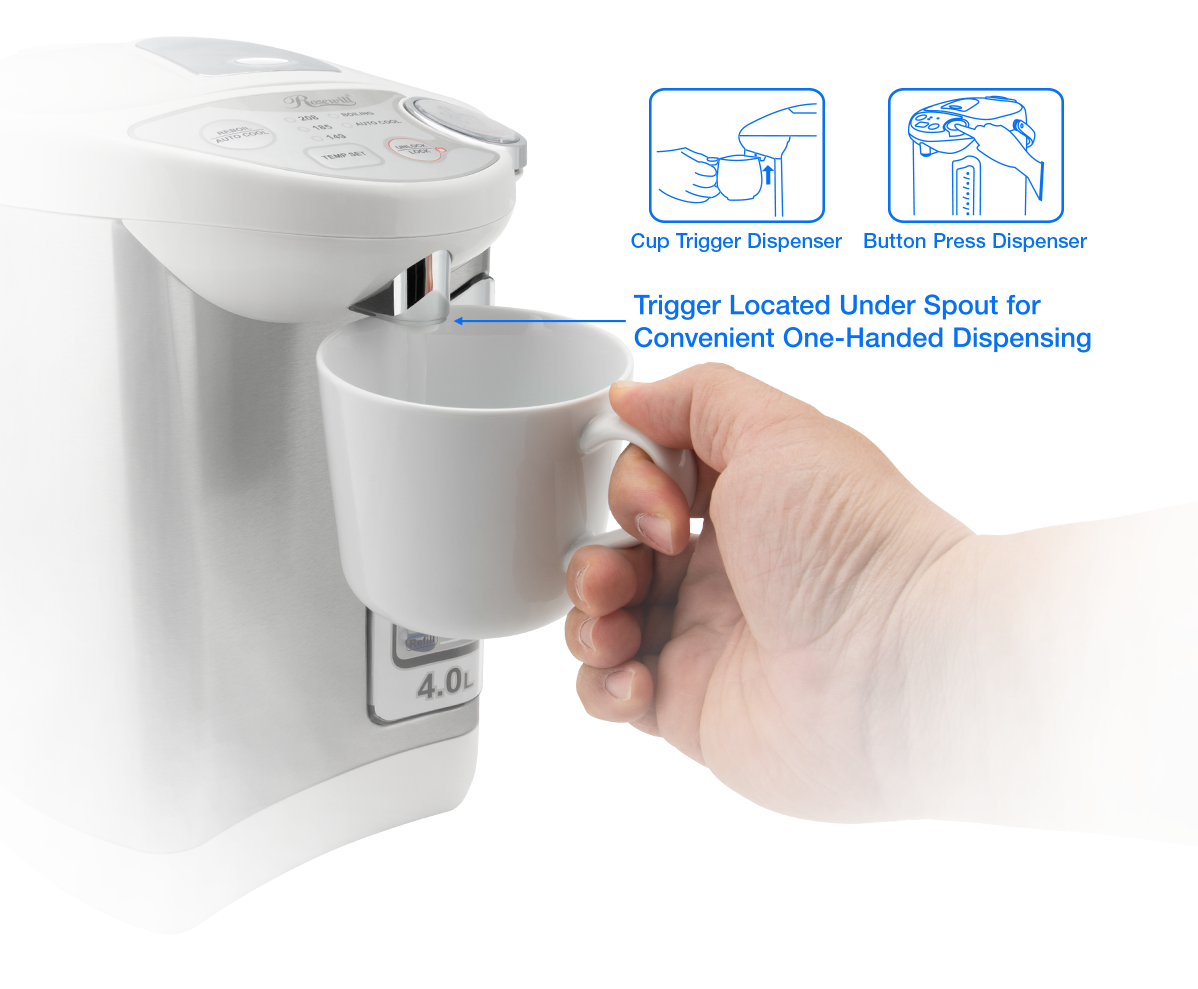 Enhanced Safety Features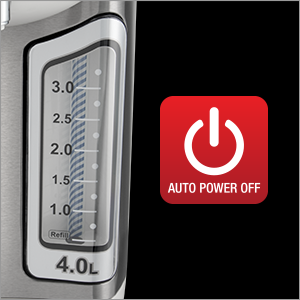 Boil-Dry Protection
When the water tank is empty, the boil dry protection feature safeguards your appliance by automatically cutting off power.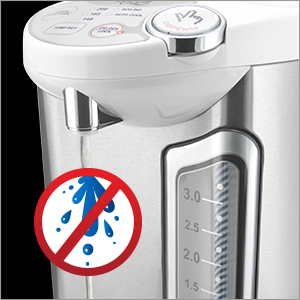 Auto-Lock Splash Prevention
The built-in water outlet auto lock keeps you and little ones safe from accidental dispensing and boiling water burns.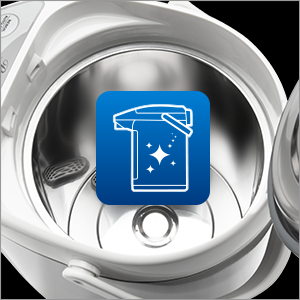 Auto-Clean
The automatic clean cycle preserves your water boiler by removing hard water scale buildup.

Stylish Stainless Steel
With its stainless steel exterior/interior, compact design, style and durability,
this hot water boiler is a seamless, lasting addition to any kitchen.