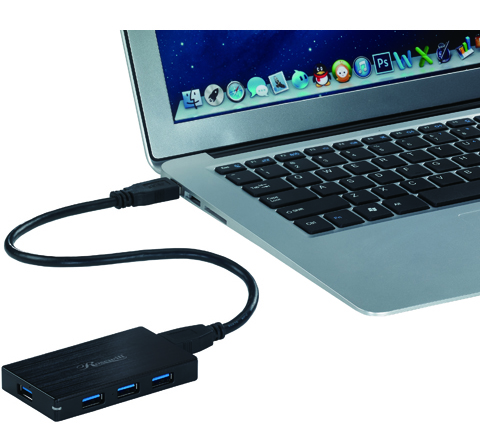 Rosewill RHB-330A USB 3.0 4 Ports Aluminum Hub
If you're running out of sockets for your USB peripherals, then you definitely ought to take a look at this hub. The Rosewill RHB-330A is a portable solution to your USB port problems. It allows up to 4 additional USB ports on a computer. With the slim, strip-shape design, it saves your precious desktop space. It?? extremely portable and easy to move between systems or take on the road.
This hub is Plug-n-Play, so you can plug it into any computer without having to worry about configurations. It will also support almost any operating system including Windows and Mac OS. A great inexpensive addition to any computer, the Rosewill RHB-330A is a great way to expand your connectivity.