Stylish Dark Details
Polished front panel finish adds to the refined aesthetic design. Plus, the black-on-black exterior and interior design creates a sleek and sophisticated distinction of style.
Large Tempered Glass Window
Accentuates the elegant presence of tempered glass in full on the side panel, and displays powerful components with exquisite detail. Allows DIY builders to customize the interior and make it stand out amongst the rest.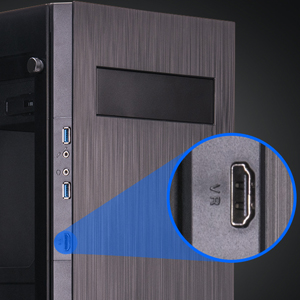 VR Support Friendly
Built with a front HDMI port for hassle-free setup when installing your VR device so you can enjoy your VR experience effortlessly.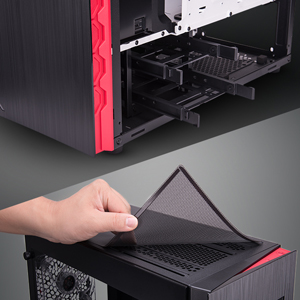 Ready to Customize
Build your next PC, hassle-free. Removable 5.25″, 3.5″ and 2.5″ trays + magnetic dust filters make it simple to maintain and adjust your system with very little to no effort at all.
Keeps Upgrades in Mind
Designed to support 7 case fans, 360 mm liquid-cooling radiators, 360 mm XL Video Cards and up to a 160 mm tall CPU coolers. Never limit what you can fit in your case.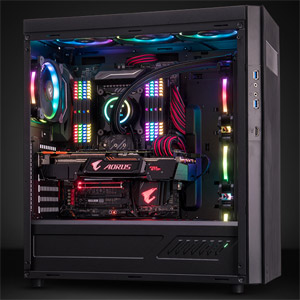 NICE
Just the right amount of space.
ELITE
Go all out and make it stand out.