RNG-407-Dualv2 – PCI-Express Dual Port Gigabit Ethernet Network Adapter – 2 x RJ45
Rosewill RNG-407-Dualv2 – PCI-Express Dual Port Gigabit Ethernet Network Adapter – 2 x RJ45
Buy now
Dual RJ45-Port Gigabit Ethernet Network Adapter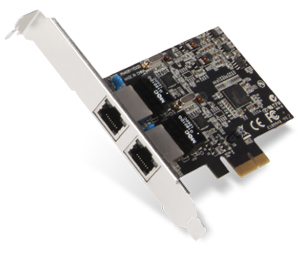 Gigabit Ethernet Connection – 10/100/1000 Mbps connection for speedy data transfer
Dual RJ45 – Two Gigabit Ethernet ports work through a single PCI Express slot
Ultra Speed – Up to 2,000 Mbps for each port
Wide Compatibility – Download driver at rosewill.com, Windows 10 built in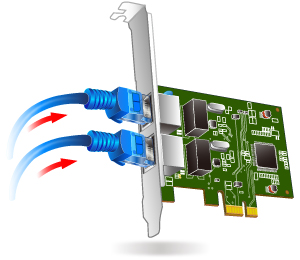 Dual RJ45 Gigabit Network Interface Card
Rosewill's RNG-407-DualV2 allows you to add 2 Gigabit Ethernet ports to a client, server or workstation through a single PCI Express slot. It is fully compliant with Microsoft NDIS5, NDIS6 (IPv4, IPv6, TCP, UDP) Checksum and Segmentation Task-offload (Large-send and Giant
-send) features. You'll also get support for IEEE 802 Layer 2 priority encoding and IEEE 802.1Q Virtual bridged Local Area Network (VLAN) to lower CPU utilization, radically enhancing performance on your network server.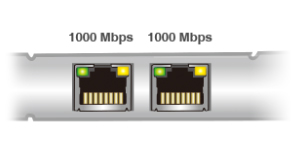 Gigabit Ethernet Connection
With 10/100/1000 Mbps ports, the Rosewill RNG-407-DualV2 greatly expands your network capacity, enabling instant, large file transfers. At home, the office, or on your business trip, you can work at Gigabit Ethernet speeds and instantly share your files online.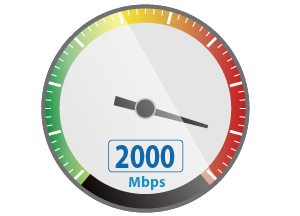 Up to 2.0 Gbps
Each port provides 10/100/1000 Mbps Ethernet and is fully compatible with IEEE 802.3/u/ab standards.Suitable for any standard PCI Express-enabled system, the 2-port Ethernet card supports full-duplex flow control for maximum data transfer speeds of up to 2,000 Mbps.
Easy Setup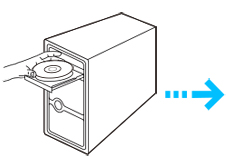 Install the software with the
included driver CD.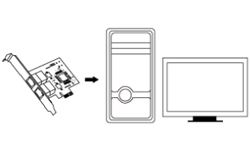 Install your Rosewill RNG-407-DualV2 into the desktop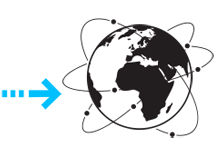 Connect and enjoy!
What's in the Box
RNG-407-DualV2 Dual Port Gigabit Ethernet PCIe Card
Low-profile Bracket
User Manual
Driver CD
Brand

Rosewill

Model

RNG-407-Dualv2

Standards

IEEE802.3, IEEE802.3u, IEEE802.3ab

Speed

10/100/1000 Mbps

Connectors

2 x RJ45

Interface

PCI-Express

Wake On LAN

Yes

Features

Designed to meet PCI-Express Specification Revision 2.1

Single-lane (or x1) PCI Express throughput supports rate of 2.5 Gbps

Fully compliant with IEEE 802.3, IEEE 802.3u, IEEE 802.3ab

Two RJ-45 connectors support 10/100/1000M data auto-negotiation

Jumbo Frame Support

LEDs indicate the status of data transmission

Support Wake On Lan (WOL) power management (optional)

Full duplex mode that doubles the network connections speed

OS support:
Windows 10 (32 / 64-bit)
Windows 8.1 (32 / 64-bit)
Windows 8 (32 / 64-bit)
Windows 7 (32 / 64-bit)
Windows Vista (32 / 64-bit)
Windows XP (32 / 64-bit)
Linux 2.6x or later

Dimensions

1.40" x 8.20" x 5.60"

Weight

0.21 lb.

Package Contents

1 x RNG-407-DualV2 Dual Port Gigabit Ethernet PCIe Card

1 x User Manual

1 x Driver CD

1 x Low Profile Bracket
Customer Service and Technical Support
Toll Free: 1 (800) 575-9885
FAX: (626) 271-9504
Customer Service and Technical Support Hours: Monday – Friday, 8:00 AM – 5:00 PM (PST)
Support Email: techsupport@rosewill.com
Warranty and RMA Email: rma@rosewill.com 
To register your product for warranty, please click on Warranty Registration.