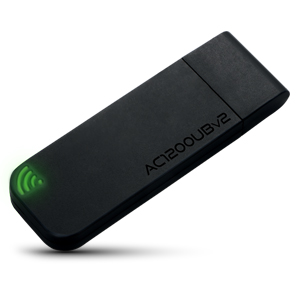 IEEE 802.11 ac: Backward compatible with IEEE 802.11a / b / g / n
Dual Band for all devices: 2.4GHz + 5GHz to support all your devices
Ultimate Speed: Speed up to 300 + 867 Mbps (2.4GHz + 5.0GHz)
USB 3.0: Super speed USB 3.0, backward compatible with USB 2.0

The Next Generation of Wi-Fi
Provides the latest wireless technology 802.11ac, allowing the adapter to connect with a 2.4 GHz or 5.0 GHz network. Experience better video streaming and online gaming with the 5 GHz band and use the 2.4 GHz band for simple tasks such as sending e-mails or website browsing.
Ultimate Speed Up To 300 + 867Mbps
The 2.4 GHz band supports a maximum speed of up to 300 Mbps, for normal use such as web surfing. The 5 GHz band supports a maximum speed of up to 867 Mbps, providing a hassle free wireless network with improved performance for activity such as online gaming, HD video streaming, VoIP phone calling, and much more.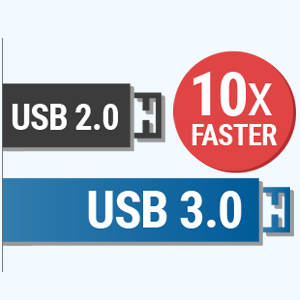 Ultra-Fast USB 3.0
Achieve amazing data transfer speeds of up to 4.8 Gbps with USB 3.0 – the highest USB connectivity standard. USB 3.0 technology transfers data up to 10 times faster than USB 2.0, and is also backward compatible with USB 2.0.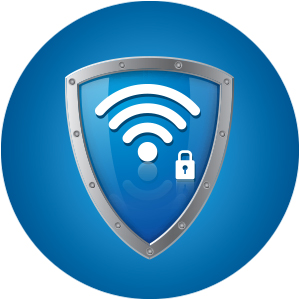 Advanced Wireless Security
Advanced WPA / WPA2 encryptions, created by the Wi-Fi Alliance, provide interoperability and security for WLAN, which effectively and efficiently protect users' wireless environments.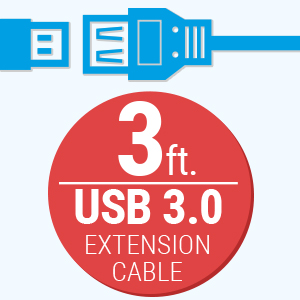 Bundled USB Extension Cable
A 3-foot USB 3.0 extension cable comes bundled- making it easier to apply, remove and set in a more convenient location.